Skip to Content
New Years Eve Gala

Ring In 2021!

Ring in the New Year in style with a fabulous 4-course sit-down dinner, complete with decorations, party hats, noisemakers, and more! Each seating will feature a traditional Champagne Toast, decadent dessert plates, and a cash bar with cant-miss drink specials. Seatings are available at 3:00, 5:00, and 7:00 pm; advance reservations are required to join in all the fun! Reserve your table today by calling us at (732) 341-6101.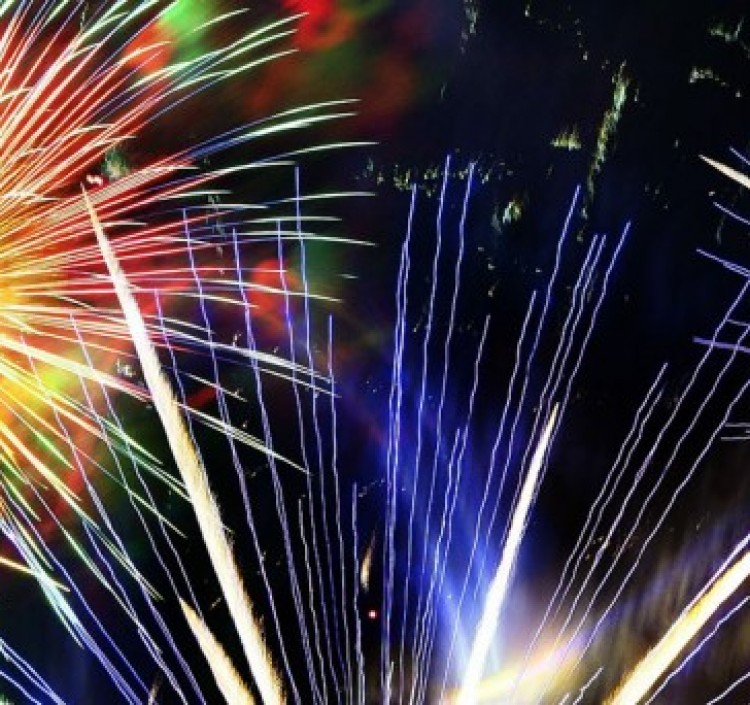 Package Details
New Year's Eve Dinner
$39.95 per person*

We can't wait to ring in the New Year with YOU!
Advance reservations required. Social distancing will be enforced throughout the event. Guests must wear masks, except while dining. Maximum of 8 people per table.
*Plus NJ state sales tax and gratuity.
Appetizers
Fresh Shrimp Cocktail
Four Jumbo Cooked Shrimp, accompanied with homemade cocktail sauce and lemon wedge.
Italian Caprese
Cherry tomatoes and wet mozzarella tossed in our house pesto vinaigrette.
Salad
Chopped Apple Salad
Mixed greens accompanied with red delicious apples, crumbled feta cheese, and candied walnuts, Tossed in Mediterranean Aegean dressing.
Entrées
Chateaubriand
Roasted and sliced beef tenderloin, finished with a drizzled creamy garlic demi glaze. Served with loaded twice baked potato, roasted red pepper and asparagus.
Northern Red Snapper
Pan seared and blackened on a bed of wild rice pilaf. Topped with a mango and jalapeno salsa, served with roasted red pepper and asparagus.
Chicken Roulade
Hand breaded and rolled chicken breast stuffed with spinach, tomato, parmesan cheese and Fontina cheese. Topped with sun-dried tomato pesto cream sauce, served with wild rice pilaf and roasted red pepper and asparagus,
The Vegetarian Tower
Roasted portobello mushrooms with grilled zucchini, squash and roasted red peppers. Topped with creamy goat cheese and then served over sautéed garlic and arugula, With a splash of our homemade marinara sauce.